Foxglove Nurseries
Kelowna
Phone: (778) 477-2283
BCLNA Events
See all Events >>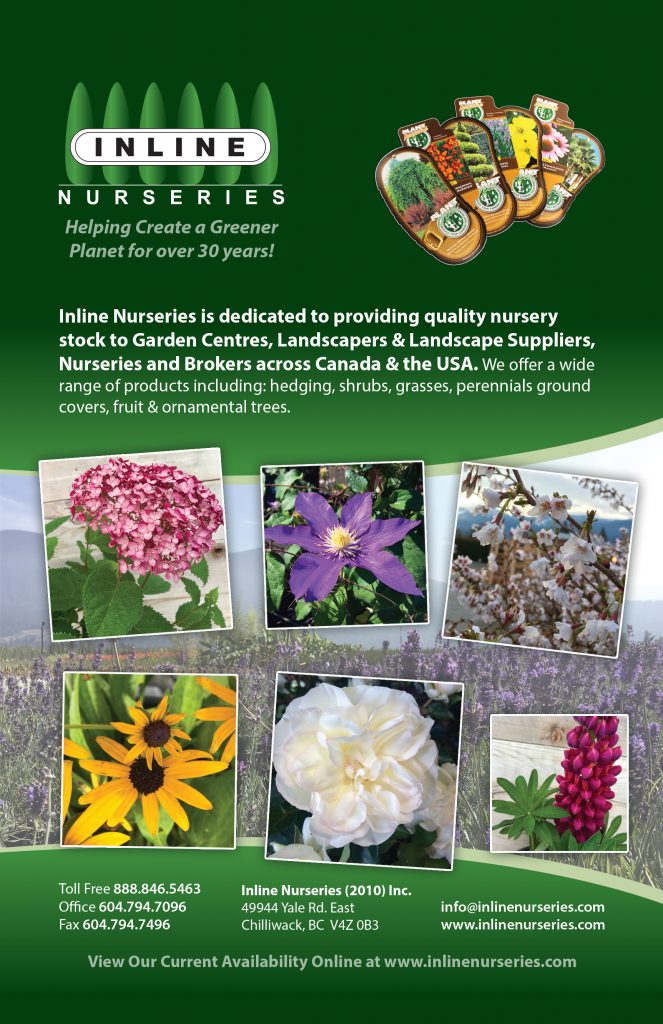 Wholesale grower and distributor to landscapers & retailers offering a wide range of quality plant material such as perennials, grasses, groundcovers, shrubs & ornamental trees.
Chilliwack
Contact: Bill MacKenzie
Email Bill MacKenzie
Phone: (604) 794-7096
Visit Inline Nurseries (2010) Inc. >>
Specializing in containerized, cold-hardy nursery stock.
Shrubs, roses, pot-in-pot trees, fruit trees, perennials, grasses, aquatics & native plants.
Grand Forks
Contact: Ed Bron
Email Ed Bron
Phone: (800) 831-9611
Visit Bron & Sons Nursery Co. >>
Support BCLNA Members